News
Skysurfer Breaks (His Own) World Record for Most Helicopter Spins
American Keith Edward Snyder completed a whopping 175 helicopter spins while skysurfing in Virginia.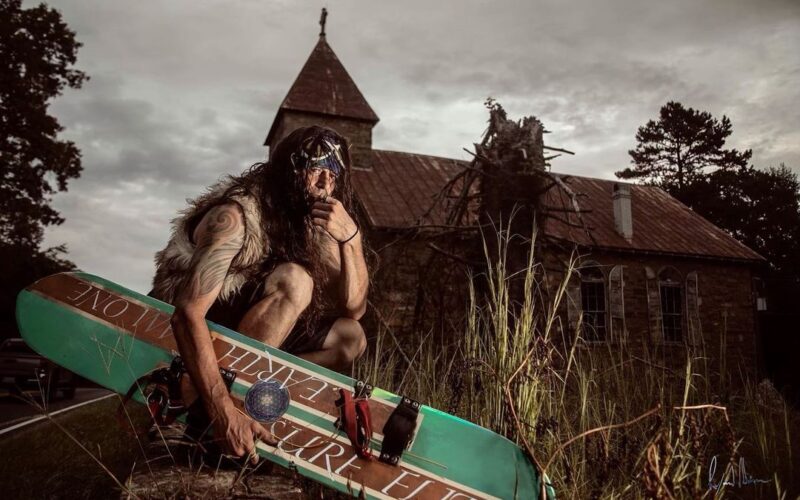 September 21, 2022
Owen Clarke
The world record for most helicopter spins while skysurfing has been broken once again, and by the same person who set the previous record, American flyer Keith Edward Snyder. Better known in the skydiving community by the handle "​Kēbē," Snyder completed a stunning 175 360-degree spins during a July 4 jump, all while diving headfirst strapped into a skysurfing board. He performed the feat after jumping from a helicopter over the Skydive Orange drop zone in northern Virginia, USA.
If you think 175 spins in a single jump sounds fairly mellow, do yourself a favor and watch Snyder yourself! It's pretty insane. Video from the record-breaking effort was recently posted on Instagram by the Guinness Book of World Records. Spinning at those speeds loss of consciousness is a real concern, but Snyder somehow managed to pull it off!
Readers can also check out a video of his previous record-breaking jump on November 1, 2021, over the pyramids of Giza in Egypt. The short clip shows him completing 160 spins from a jump height of 13,500 feet (all in less than 60 seconds of freefall!), and also features a firsthand interview with Snyder. He's now beaten that record by 15 spins!
If you aren't familiar with skysurfing, the sport is an offshoot of skydiving, in which flyers strap on a custom board before they jump. Riding the board, they perform loops, rolls, spins, and other aerobatic maneuvers during free fall. Despite the name, a skysurfing board is much smaller than a surfboard, looking more akin to a snowboard or longboard skateboard.
Skysurfing was popularized in the 1990s, and was featured in the ESPN X Games from 1995 to 2000, and the FAI World Air Games in 1997. Competitive skysurfing generally consists of both a skysurfer and an accompanying camera flyer, recording the former's tricks with a video camera.
Despite skysurfing's relatively fall-off after the late 1990s, the sport has recently surged in popularity, in part due to the large number of vertical wind tunnels opening around the world. These tunnels make it easier to train bodyflight with a board in a safe, controlled environment. This helps flyers get experience before they do their first jumps, mitigating the main hazard of skysurfing, which is when a flyer loses control and goes into a flat spin. As noted above, an uncontrolled spin can quickly result in loss of consciousness and failure to deploy.
So if you're interested in skysurfing, don't just rush to your nearest drop zone and suit up. Check out our sister site and publication, Indoor Skydiving Source. You'll find an extensive database of wind tunnels near you where you can safely train with a skysurfing board in a vertical air column, getting yourself ready for the real thing!
Published: September 21, 2022 | Last Updated: September 21, 2022
Written by,
Owen Clarke
Owen Clarke
is an American action sports and adventure travel journalist. In addition to serving as an executive editor at Indoor Skydiving Source, he is an editor-at-large for
Climbing
magazine and lead writer for the adventure guiding outfitter
Benegas Brothers Productions
. He also writes for Backpacker, Outside, SKI, and Trail Runner, among other publications.
Don't miss an update!
Join our mailing list for the latest indoor skydiving updates delivered directly to your inbox.
Want to Fly?
Find a Dropzone Near You: