Find a Skydiving Location Near You:
Find tunnels within a 150mi (240km) radius of:
Recent Articles
---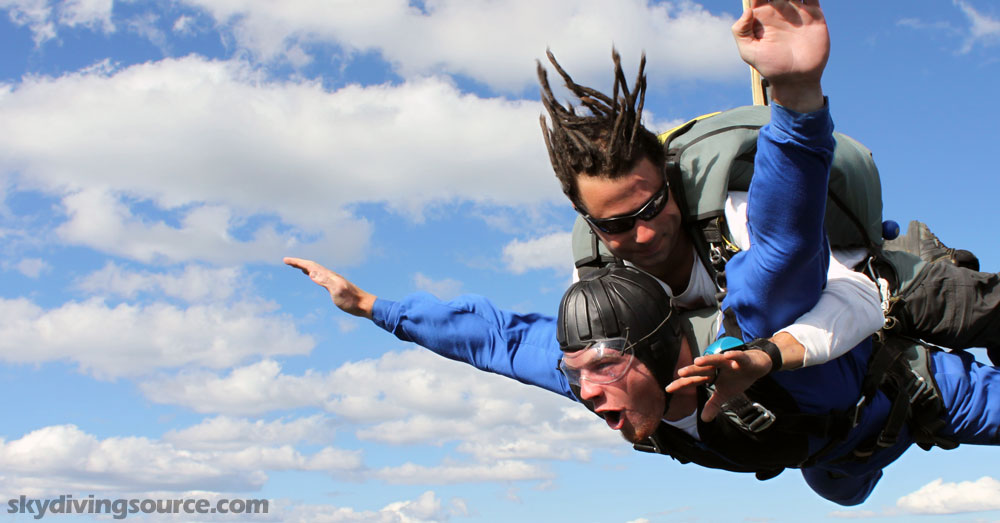 Once you've decided that you'd like to make your first skydive, it's time to take the most difficult step in the first jump process: booking a skydive. In this how-to guide, we take you through everything you need to know to book a successful tandem jump.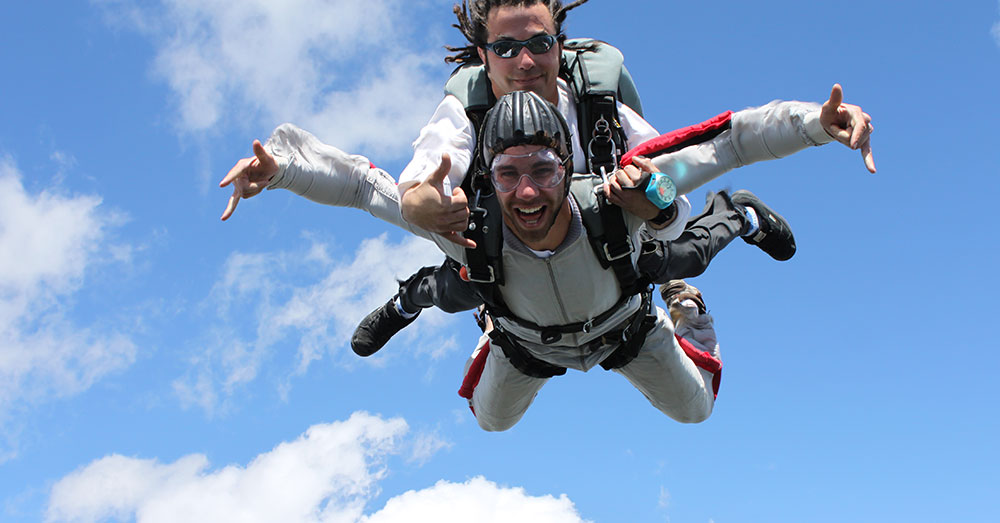 So you're looking to make your first jump? You've come to the right place! We walk you through a tandem skydiving experience to help you understand what to expect during your first jump.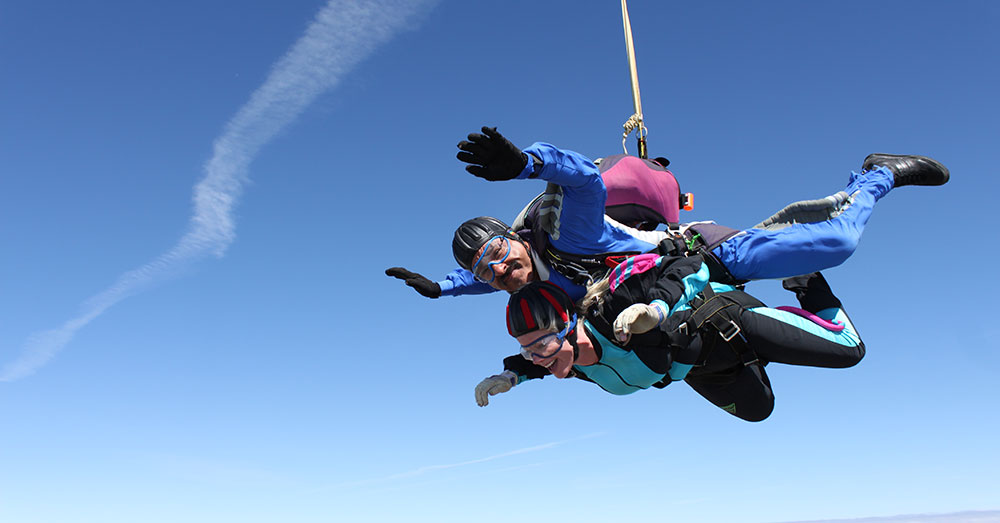 This article is a complete introduction to tandem skydiving for a curious beginner skydiver. Learn what a tandem is, what makes it the preferred method of first time skydiving and the practices that keep this thrilling experience safe.
Latest Dropzone Reviews
---
"The Tandem Skydive was such a great experience and really the thrill of leaving the aircraft and the free-fall was unexplainable."
July 23, 2021
Today, 20th July 2021was when I did my first Tandem Skydive from Hibaldstow and I was very pleased as all the staff were amazing. ...
Read Review
---
By:
Wonder Woman
For:
Skydive Hibaldstow
"Don't Learn to Skydive Here!"
July 23, 2021
DON'T LEARN TO SKYDIVE HERE!!Sammy, the owner, is extremely unprofessional and dishonest. We agreed on a discounted price for his AST program because I had already made progress through AFF at another...
Read Review
---
By:
IB
For:
Skydive Fyrosity
"Wanted to parachute since I was a kid"
June 8, 2021
Great guys and girl made me feel so relaxed and safe they go the extra mile ,I was 67 when I did my jump and it was one of my best experiences in my life would love to do it again and if I ever go to...
Read Review
---
By:
Chang
For:
Vegas Extreme Skydiving
"It was awesome"
May 10, 2021
I will do it for the rest of my life
Read Review
---
By:
Marilena Andreou
For:
Skydive Cyprus
"Two of my grandkids jumped. They had a great time. Will be coming back"
March 9, 2021
Great place staff very friendly and great at explaining everything.
Read Review
---
By:
nervous granny
For:
The Jumping Place Skydiving Center
"BEST PLACE TO JUMP!"

January 11, 2021

When I found this place online, I did not know what to expect. I've been to some Drop Zones where the staff kind of try to play tough and intimidate the customers. I found that to be the opposite at...

---
By: JP Brasca
For: