Find a Skydiving Location Near You:
Find tunnels within a 150mi (240km) radius of:
Recent Articles
---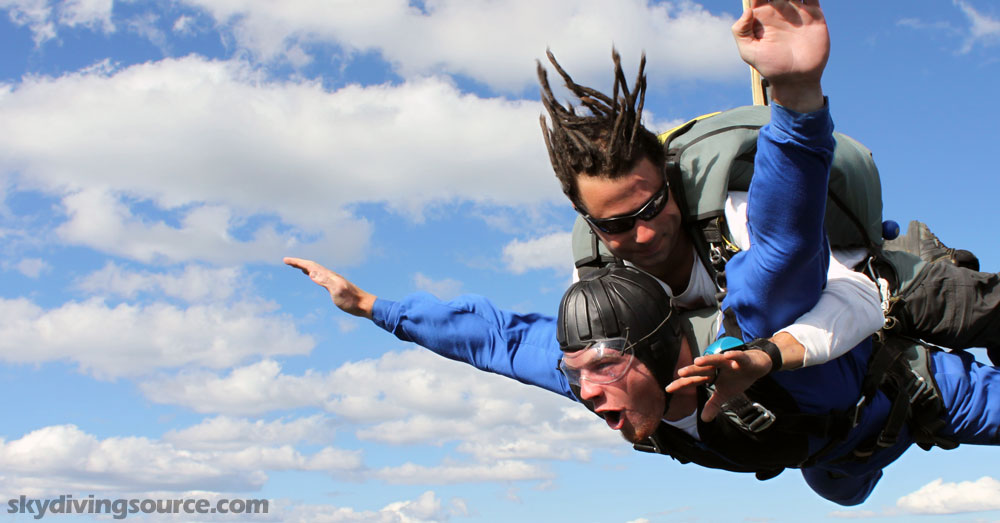 Once you've decided that you'd like to make your first skydive, it's time to take the most difficult step in the first jump process: booking a skydive. In this how-to guide, we take you through everything you need to know to book a successful tandem jump.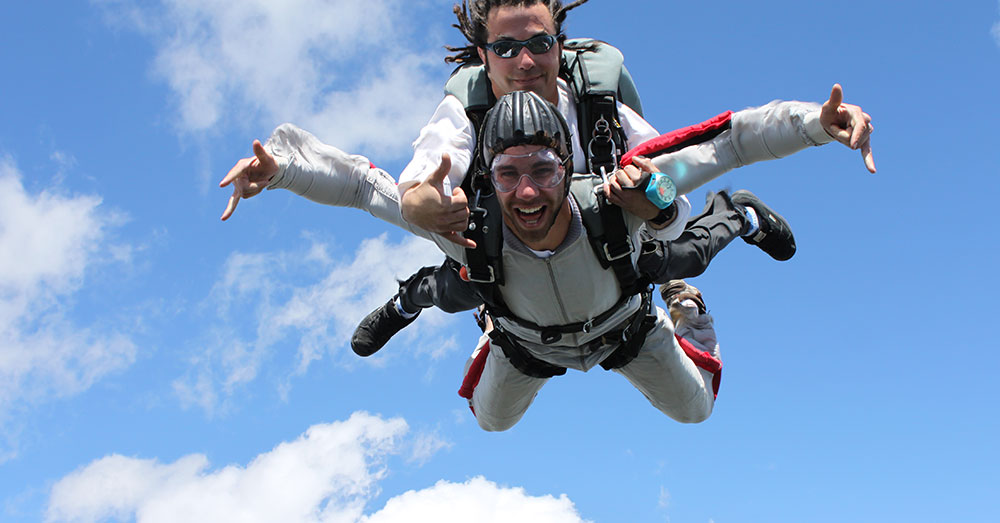 So you're looking to make your first jump? You've come to the right place! We walk you through a tandem skydiving experience to help you understand what to expect during your first jump.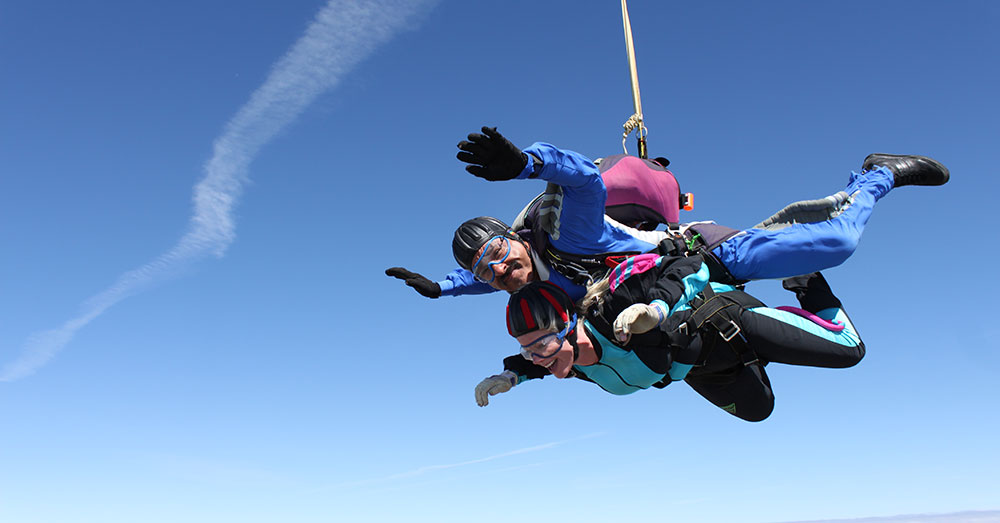 This article is a complete introduction to tandem skydiving for a curious beginner skydiver. Learn what a tandem is, what makes it the preferred method of first time skydiving and the practices that keep this thrilling experience safe.
Latest Dropzone Reviews
---
"It was awesome"
May 10, 2021
I will do it for the rest of my life
Read Review
---
By:
Marilena Andreou
For:
Skydive Cyprus
"Two of my grandkids jumped. They had a great time. Will be coming back"
March 9, 2021
Great place staff very friendly and great at explaining everything.
Read Review
---
By:
nervous granny
For:
The Jumping Place Skydiving Center
"BEST PLACE TO JUMP!"

January 11, 2021

When I found this place online, I did not know what to expect. I've been to some Drop Zones where the staff kind of try to play tough and intimidate the customers. I found that to be the opposite at...

---
By: JP Brasca
For:
"Safe Professional Skydiving center"
December 16, 2020
On Point Safety and professionalism
Read Review
---
By:
Uncle Papa
For:
Skydive Orange
"No answer"
December 16, 2020
Called and no answer or phone out of service
Read Review
---
By:
Combat Jack
For:
Wild Wind Skydivers
"Very good"
November 6, 2020
I went and I almost was happy for once!!!
Read Review
---
By:
Turtle
For:
Skydive Ilopango