News
Fatal Accident May Spur Change for Popular NZ Drop Zone
After a skydiver drowned when swept out to sea at Muriwai Beach, standby rescue boats may become mandatory for all beach landings.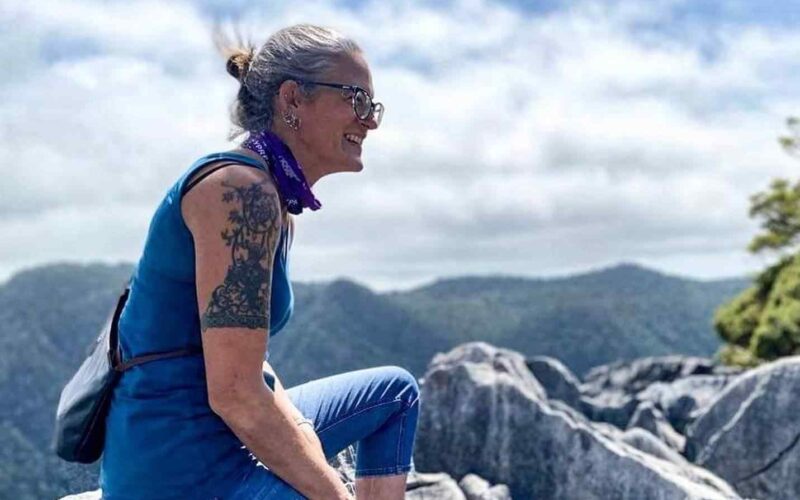 May 4, 2022
Owen Clarke
British skydiver Sarah-Jane Bayram died March 10, after being involved in a mid-air collision while skydiving over Muriwai Beach in Auckland, New Zealand during high winds. Bayram reportedly voiced concerns about strong winds prior to boarding the flight, and two other skydivers, who were offered spots on the same plane, declined to jump due to the wind.
During the nine-person formation jump, she collided with another skydiver and was knocked unconscious. Though another skydiver in the party managed to pull her chute for her, the 43-year-old was blown over half a mile out to sea, and landed in the water unconscious. The other skydiver she collided with suffered minor injuries but landed safely on the shore.
Two nearby surfers, one of whom witnessed the accident from his backyard, attempted a daring rescue on a jet ski, pulled her from the water, and began performing CPR. Though they managed to expel a large quantity of water from her lungs, Bayram was reportedly already cyanotic and pulseless. She was declared deceased shortly after reaching the shore.
Officials indicated they believe she was still breathing when she hit the ocean, and that drowning was the most likely cause of death. As a result, the fatality may well have been prevented had a rescue boat been on standby, or had local lifeguards been informed of the jump.
Stuart Bean, chairman of the New Zealand Parachute Industry Association (NZPIA), has made calls for standby rescue boats to become mandatory for all beach landings. The drop zone's operator, Skydive Auckland, reportedly had no rescue craft on standby, nor had they briefed lifeguards about the jump, which occurred at sunset. "As much as you try to find blame, the fact of the matter is it's most likely that all standards and requirements were met," Bean noted. Still, he expressed an interest in updated regulations. "I think if you intend to land on a beach beside the water you should have a rescue craft," he told the New Zealand Herald.
However, the Civil Aviation Authority (CAA), not the NZPIA (which is merely responsible for certifying jumpers and issuing ratings), will ultimately decide whether regulations are changed. Calls are being made for an audit of current regulations, as three New Zealand skydivers have perished in fatal accidents in as many years.
The 43-year-old Bayram was an experienced skydiver and prominent member of the New Zealand Parachute Federation. She had recently logged her 200th jump, over Waiheke Island, and was planning to take part in a record-breaking attempt in April, to earn the New Zealand record for the most female jumpers in formation (the current record is 16, and Bayram and others were shooting for 17). She worked as a space planning analyst at the University of Auckland, and had worked as an architect and interior designer for two decades.
The NZPF honored Bayram on Facebook. "It is with [the] heaviest of hearts that we lost our sky sister Sarah-Jane Bayram in a tragic accident on Thursday last week. Our thoughts and support go out to all her family and friends, of which there were many."
"SJ touched the hearts of so many skydivers and she will be incredibly missed … She came to our meetings every month and beavered away in the background designing posters and graphics for our social media and website … She never wanted much recognition for her contribution, she just wanted to help. SJ, you were one of a kind. A true lady and a sparkling gem. Thank you for everything. Fly free sky sister."
Published: May 4, 2022 | Last Updated: July 28, 2022
Written by,
Owen Clarke
Owen Clarke
is an American action sports and adventure travel journalist. In addition to serving as an executive editor at Indoor Skydiving Source, he is an editor-at-large for
Climbing
magazine and lead writer for the adventure guiding outfitter
Benegas Brothers Productions
. He also writes for Backpacker, Outside, SKI, and Trail Runner, among other publications.
Don't miss an update!
Join our mailing list for the latest indoor skydiving updates delivered directly to your inbox.
Want to Fly?
Find a Dropzone Near You: