Essential Information
How to Book the Perfect Tandem Skydive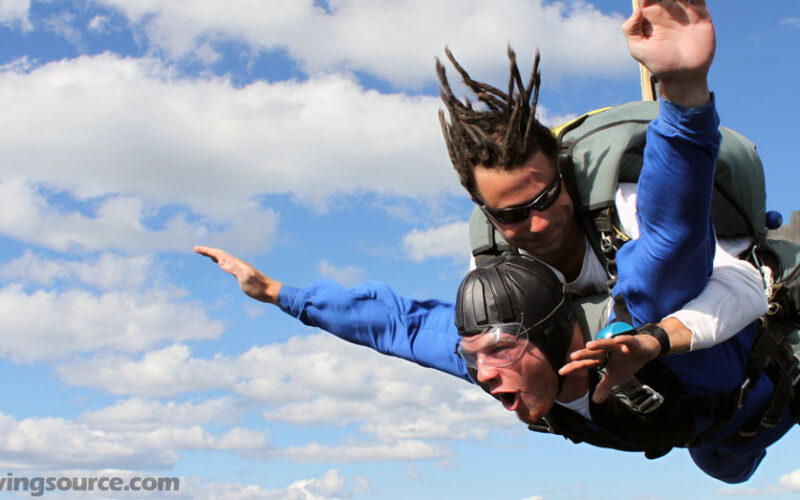 May 15, 2018
Vince
Once you've decided that you'd like to make your first skydive, it's time to take the most difficult step in the first jump process: booking a skydive. In this how-to guide, we take you through everything you need to know to book a memorable tandem jump.
Table of Contents
If you're not ready to book a skydive yet, be sure to take a look at our tandem skydiving experience article and the complete guide to tandem skydiving. These articles will guide you through the decision to make your first skydive.
Choosing the Right Skydiving Facility
The first step in booking a tandem is choosing the location to make your jump. Skydiving locations (commonly called dropzones) are found worldwide. You'll commonly find more skydiving businesses around high population areas. You'll also find more dropzones in areas that have warmer weather – California is a great example.
Once you've narrowed your search to a few possible skydiving facilities, you'll want to consider the following key factors:
USPA Member (or Foreign Equivalent) Dropzones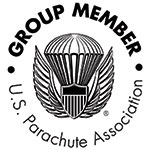 The first step in booking your skydive should be looking for a skydiving business' association with a governing body. In the USA you'll be looking for dropzones that wear the United States Parachute Association (USPA) Member badge. Internationally you'll find many foreign equivalents or international USPA Members.
As a first time jumper, choosing to jump at a governed dropzone ensures that you'll be making a skydive at a location that adheres to regulated safety practices. These practices ensure that you have a safe, memorable experience. Choosing a member associated dropzone is the best way to put your mind at ease and enjoy the experience.
For your convenience, here on Skydiving Source, we highlight USPA or foreign equivalent membership status on each dropzone profile listed in our database of skydiving locations.
Price & Options
Before you make a tandem, it's important to understand the costs associated with making a jump. As you narrow your search to a few dropzones, be sure to shop for all the options you'd like to include with your jump. Be sure to visit our cost of skydiving article as we go in-depth and outline the cost of making a tandem.
Here on Skydiving Source we gather all purchasing options for each dropzone to help you find the best deal.
Consider the Views
When you make a skydive, you'll get the chance to see the world from a completely unique point of view. Even if you've looked out the window of an airplane a thousand times, the moment you step out into freefall you'll enter a completely new world. Because of this, it makes your skydive even more enjoyable when you leap into the air above a beautiful location.
If you have the luxury of choosing between multiple skydiving locations, consider the surrounding location carefully. Jumping over the coast with a beautiful beach stretching off into the distance is a sight you'll never forget. Being in freefall with views of a nearby mountain range is a view that can change your life!
Available Aircraft
Considering the aircraft available can further improve your jumping experience. There are two main classes of skydiving aircraft: turbine and non-turbine aircraft.
Smaller, non-turbine aircraft usually hold fewer passengers, take longer to climb to altitude, and will often operate at lower jump altitudes.
Larger, turbine aircraft usually hold more passengers, take less time to climb to altitude, and will often operate at higher jump altitudes.
As you might expect, turbine aircraft are generally more desirable and found at larger skydiving facilities. In our database of skydiving locations, we mark all dropzones with turbine aircraft with the following icon:
User Reviews
In addition to all the factors above, take a look at the user reviews for each potential business. Reviews are the best way to get a sense of a location's quality of customer service. You can find reviews for your nearby facilities here on Skydiving Source.
Additional Factors to Consider
Now that you've reviewed the key factors to consider, it's time to dig deeper before making your booking. Consider these additional factors and you'll be setting yourself up for a successful jump:
Weather & Seasons
Skydiving is a weather dependent sport. High winds, thick cloud cover, rain, and temperature can all have an impact on the ability to make a jump. Because of this, it's important to make a booking when you've got the best chances for good weather.
Live in a location with seasons? Jumping during the winter will be cold, or not even possible. Jumping during the rainy spring can result in waiting for weather to clear. It's best to book when the weather is nicest in the summer or early fall.
Don't like the cold? As you climb to altitude, the temperature drops. If it's 40 degrees F on the ground, it will be below freezing at altitude. Dress appropriately or choose a warmer time of the year to jump.
Jumping with a Group
If you plan to jump with a large group, it's important to consider the logistics. Getting your entire group in the air on the same day is something you'll want to plan ahead for. Weather, size of the plane, and time of day booked can all have an impact on your adventure.
If you're jumping with a large group, we suggest calling the skydiving facility and discussing your options. You'll want to book during a season with good weather, show up earlier in the day, and consider jumping at a dropzone with larger turbine aircraft that can hold more passengers at once.
Photo / Video Availability
If you're planning on capturing your first skydive (we recommend you do!) then consider the available photo and video recording options available. You may be happy with a handcam or may want an outside videographer. Take a look at our cost article for a look at the various photo and video options available.
Gifting a Skydive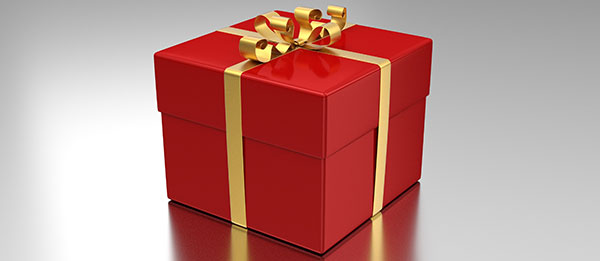 A skydive makes a great gift! If you're looking to give a skydive as a present, most skydiving facilities offer gift certificate options. You can also purchase a jump from a vendor like Adrenaline or Groupon as a gift for someone else.
If you're buying a skydive for someone else, be sure to visit our guide to tandem skydiving and review the 'Who can go tandem skydiving?' section. You want to ensure that the recipient of your gift certificate is eligible to make the jump.
Time to Book!
Armed with the information above, you're ready to set off and book your skydive. Here on Skydiving Source we keep an up-to-date worldwide database of skydiving locations. Visit the location database to find a skydiving location near you!
Published: May 15, 2018 | Last Updated: August 1, 2022
Don't miss an update!
Join our mailing list for the latest indoor skydiving updates delivered directly to your inbox.
Want to Fly?
Find a Dropzone Near You: