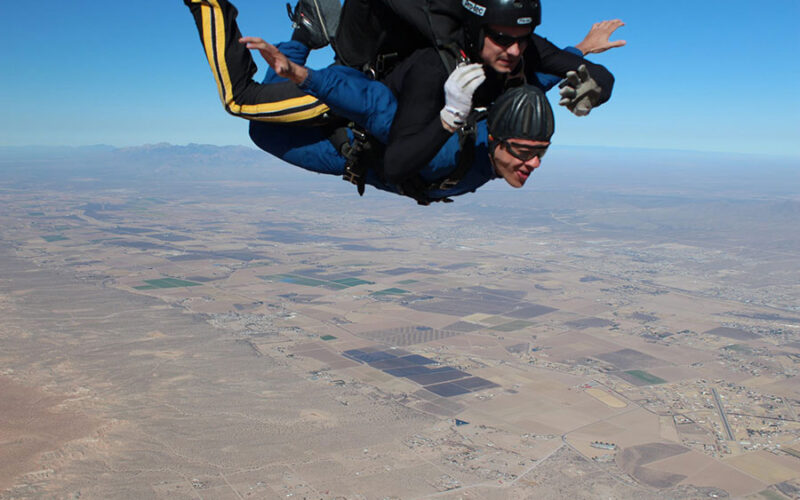 8070 Airport Rd
Santa Teresa, New Mexico 68008
USA
Dona Ana County Airport at Santa Teresa (5T6)
About
Skydive El Paso is now closed due to the passing of owner, Bob Kern.
Training Available
Static Line, Tandem
Recognized Certification(s)
USPA
Participation Requirements:
All jumpers must be at least 18 years of age.
Aircraft
Contact Info
Phone:
CLOSED
Website:
https://elpasoskydive.com/ – CLOSED
Standard Pricing
Tandem: $200
Tandem Video: $40
Static Line Jump: $150
Experienced Jumper Ticket: $20
Nearby Locations
There are no dropzones within a 150 mile radius of this location.