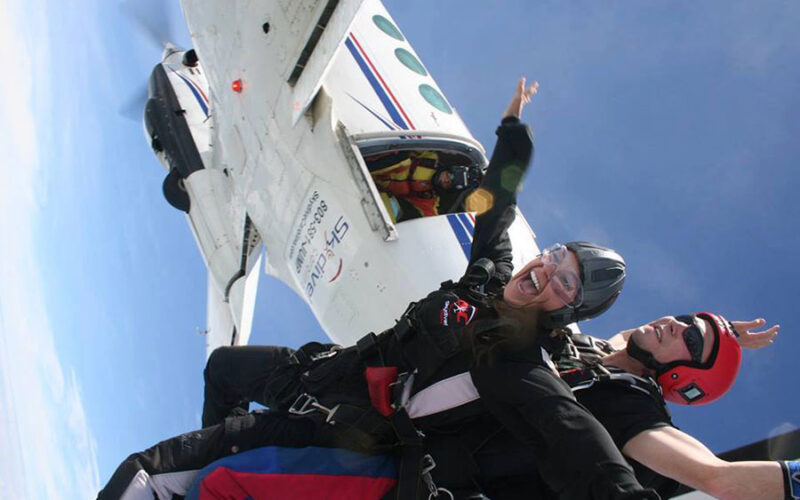 1903 King Air Drive
Chester, South Carolina 29706
USA
Chester Catawba Regional Airport (9A6)
Wednesday 10:00 AM-5:00 PM
Thursday 10:00 AM-5:00 PM
Friday 10:00 AM-5:00 PM
Saturday 7:00 AM-7:00 PM
Sunday 7:00 AM-7:00 PM
Open on Wednesday's May-November 1st. Open on Thursday's April-November 30th. Open Friday-Sunday year round.
About
Skydive Carolina is a dropzone located in Chester, South Carolina. Enjoy the life changing thrill of freefall today. Learn more here.
Training Available
AFF, Tandem
Recognized Certification(s)
USPA
Participation Requirements:
All jumpers must be at least 18 years of age.
Aircraft
Contact Info
Phone:
(803) 581-5867
Website:
https://www.skydivecarolina.com
Email:
info@skydivecarolina.com
Standard Pricing
Tandem Video: $99
Experienced Jumper Ticket: $27